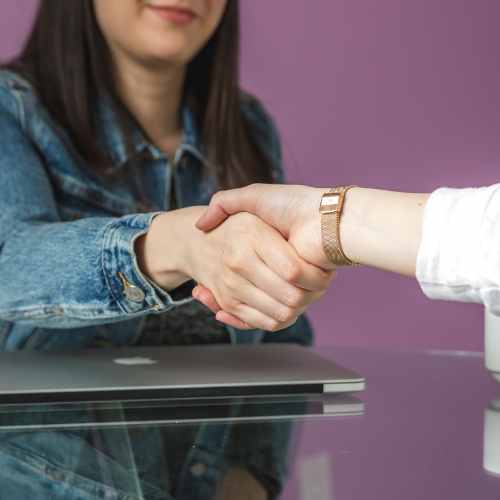 "I wish I found you sooner"- the common sentiment expressed by our customers who have endured hours of frustration and unreliable developers while trying to tackle Shopify challenges.
Our deep Shopify expertise and commitment to staying updated, sets us apart from other developers. As a result, we provide prompt responses beyond anyone else.
We have our in-house developers that guarantee excellence, and not another outsourcing company that delivers subpar results with third party developers. Unlike other freelancers, we stand by our high-quality work, providing free assistance for any bugs or errors encountered.
We sit by your side!
What makes us better
Affordable price

No outsourcing, no middlemen. No purchase necessary for small theme updates.

Fast Replies

You are not left alone with non-working purchased code.

100% Code Satisfaction

Codes are written with precision. No external library being use.
Our Track Record Speaks for Itself
Who trusted us
Clients who have not only tried our code snippets and our services but also placed their trust in us.
Most Liked
Positive feedback and recommendations have made us the most liked Shopify developer.
Served Stores
Embraced by Basic Shopify to Shopify Plus store owners, trusted and relied upon.
1
Contact Made4Uo
Let me know what you need to be done and send us an email or use "Chat with us."
2
Receive a Quote
Price quote and time frame will be provided. If both parties agreed, we proceed to next step. We quote LESS than others.
3
Code Installation
Made4Uo will need collaborator's access to your website for code installation, depending how complicated is the code.
4
Pay When Done
If the Shopify website is a development or under trial, we will require payment upfront.
Real Comments from Real People
Trusted by thousands of Shopify users
Frequently Asked Questions
What is Made4uo.com?

Made4uo.com is a Shopify Website. I face the same problems and same struggles as a Shopify store owner. That is the reason, I decided to extend my hand by providing straight forward codes and offer theme modification. I used no APP nor external library when writing codes.
Have a problem with the purchase code?

No code is perfect, especially if every Shopify store have different app running or different custom codes or different theme. If you have problems with the purchased code, please do not hesitate to contact me using "Chat with us." Please also provide your website to better assist you.
What time zone is Made4Uo?

Made4Uo's time zone is Pacific Daylight Time (GMT-7).
What are exclusive codes?

Made4uo.com is a Shopify Website. I face the same problems and same struggles as a Shopify store owner. That is the reason, I decided to extend my hand by providing straight forward codes and offer theme modification. I used no APP nor external library when writing codes.
Why ask me to sign up?

Signing up is your choice. You can only access the FREE codes if you sign up. I seldom send emails, but will post announcements at the user's page. Your privacy is my priority. Signing up assures that the codes you bought would be available to any devices you might use.
What is discord icon?

The "chat with us" option is so limited. Discord is my way of communicating to customers better. They allow file sharing and screen sharing. This way I can understand the requests better.
May I get a reimbursement?

Sales are final. This is a digital product and will get the code as soon as you purchase it. With that being said, no reimbursement will be issued if product is bought by mistake. Please make sure the code is what you needed. If in doubt, message us before purchasing. I added demo stores in some of the blog to help you decide. If you have issues with the code, please contact me with "Chat with us."
How 'Hire me" works?

You can see FREE and paid codes in my websites. But if you have a website customization in mind, and you do not see it in my store, feel free to contact me at "Chat with us" to get the quote. Code integration: If you purchase a code and you made major customization with it, please free to contact me for a quote if the customization does not work.
How to contact Made4Uo?

You can easily contact me using "Chat with us." I check the chatbox almost every hour. I do sleep too (",). Please free to email me as well using the link here.
How to give store access to Made4Uo?

Never ever give your password or user name to anyone, not even to your family. All I need to have access to your store is your website url associated with Shopify. You will receive an email regarding my request to the email connected to Shopify. I mostly just need access to the "themes", depending where the edits will be made. I like to remove access from your store after the edits are done. So I do not have to scroll down to find my own website (",). Don't take this the wrong way!
How can I see the code after a purchase?

You will NOT have an instant download nor will receive the code via email when you purchase the code. The code will be at the website with instructions provided. After you finish the purchase, you should be able to see the code in the blog page. The section "click to buy" (see below image) should open up a code with the clipboard button to copy (see the second image below). Click to copy image Sample open code with the clipboard copy button You can also go to your Account page to see the link where the code is. To go to your Account page, please see your user icon that contains your initials on the right upper corner once you logged in. If you are in mobile, please click on the menu and you should see the Account link. In your account page, you will see the history of your purchases. Please click in the SEE code link (see image below) to be routed to the blog URL. The blog should have a code open for you to copy. see code link If you still not able to see the code, please do not hesitate to contact Made4Uo at yoursupport@made4uo.com. You can also use the "Chat with us" or the contact us page.